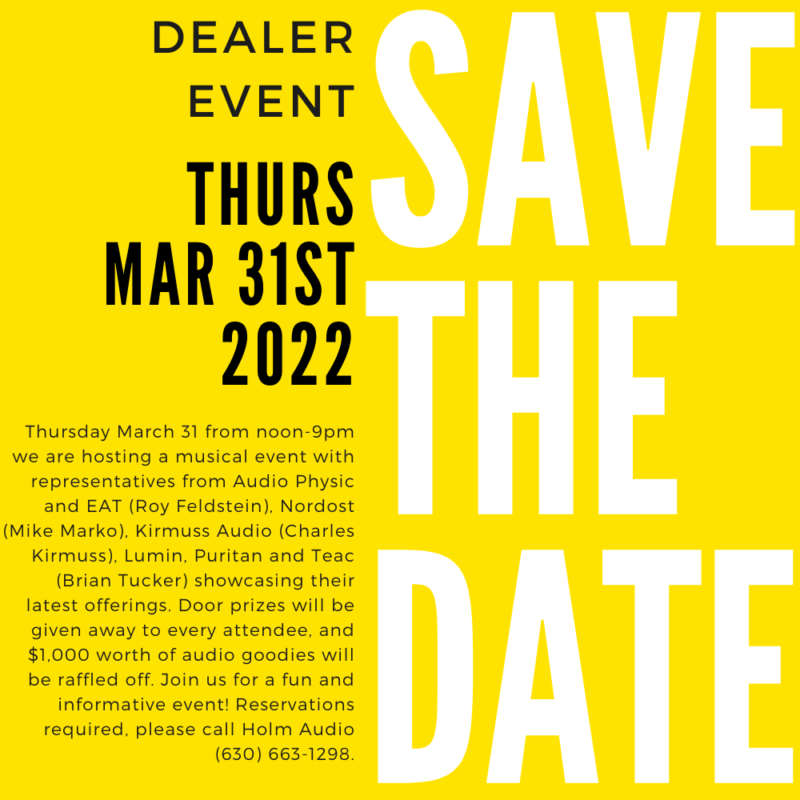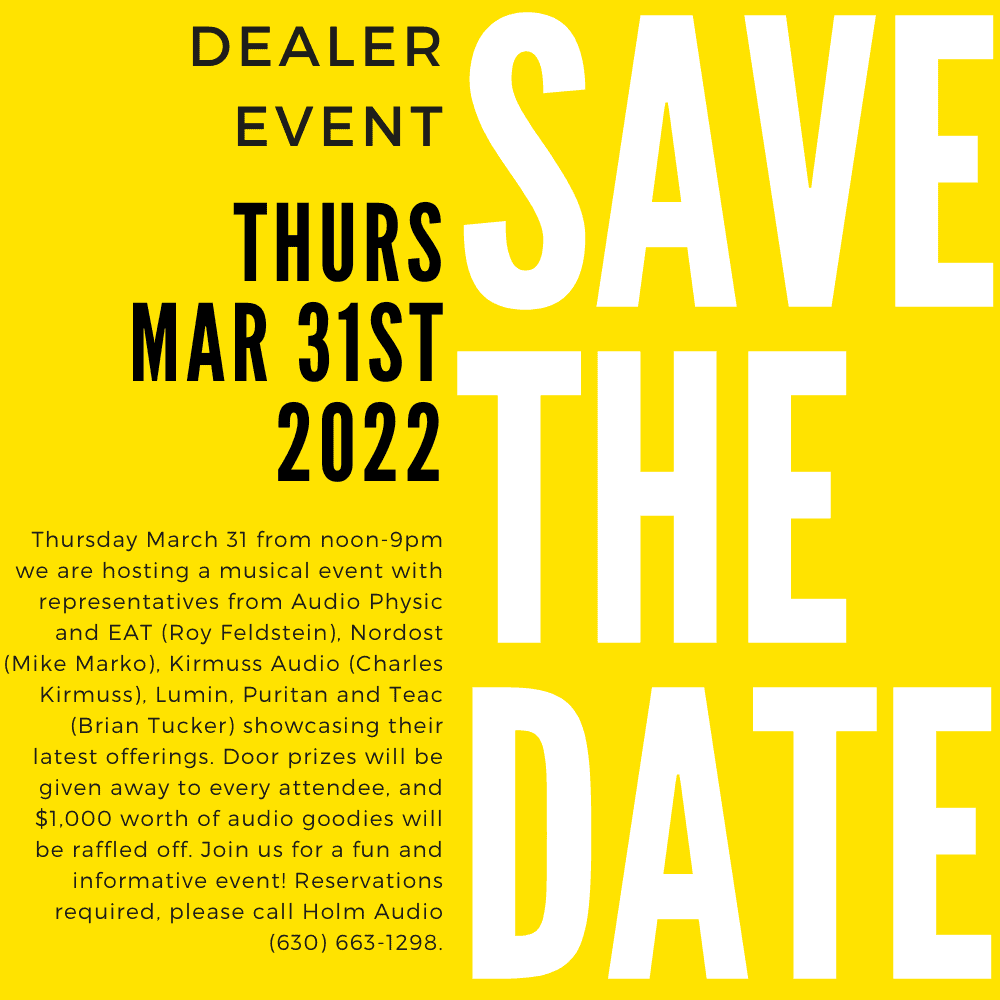 ** Dealer Event – Thursday March 31st noon to 9pm **
Thursday March 31 from noon-9pm we are hosting a musical event with representatives from Audio Physic and EAT (Roy Feldstein), Nordost (Mike Marko), Kirmuss Audio (Charles Kirmuss), Lumin, Puritan and Teac (Brian Tucker) showcasing their latest offerings. Door prizes will be given away to every attendee, and $1,000 worth of audio goodies will be raffled off. Join us for a fun and informative event!
Reservations required, please call Holm Audio (630) 663-1298.