Description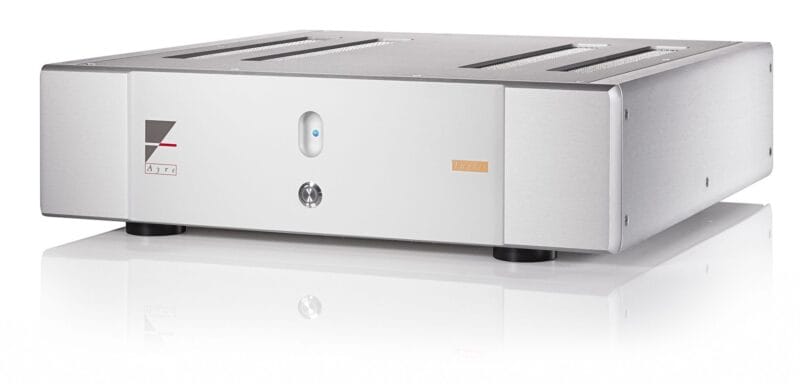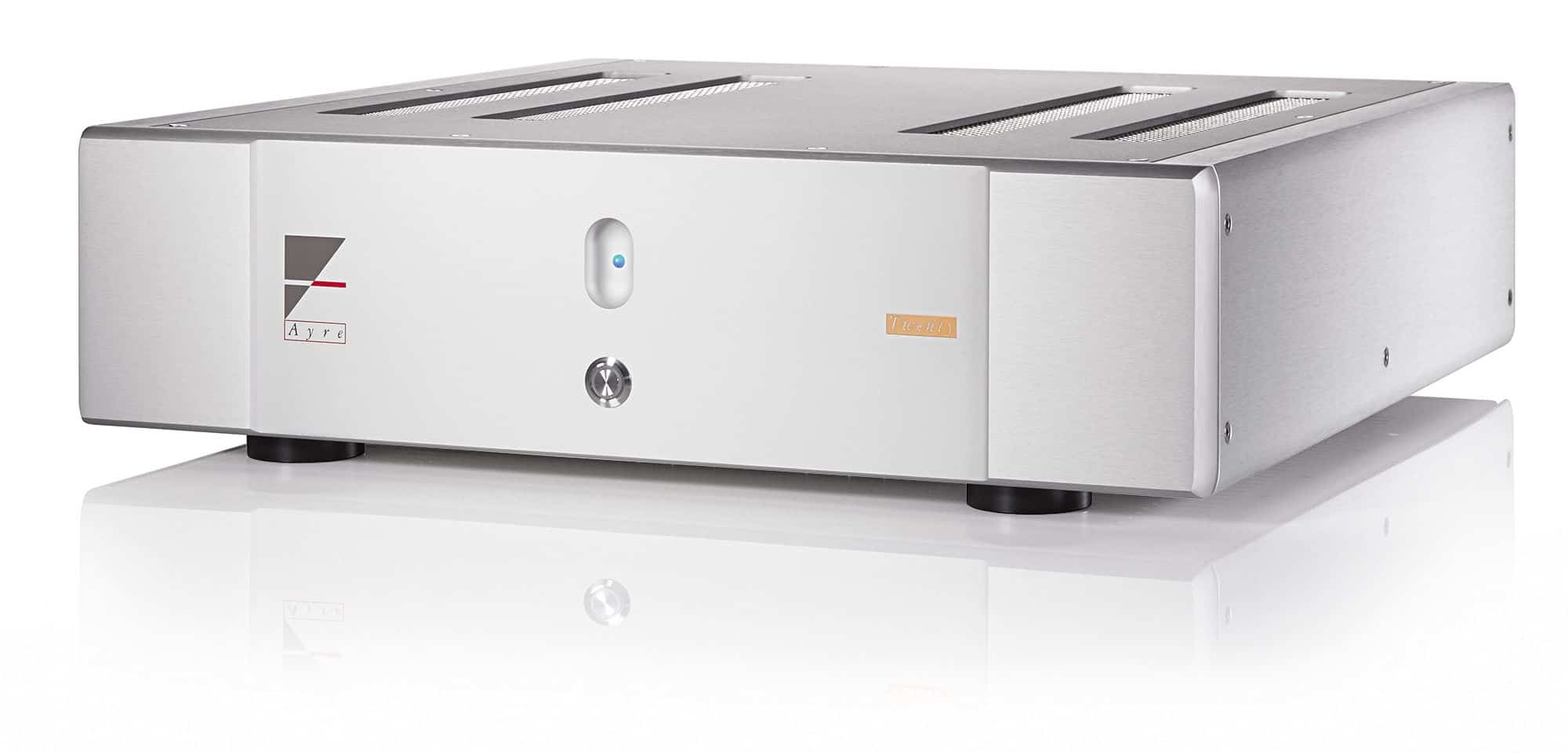 Holm Audio – 2050 West 75th Street, Woodridge, IL 60517 – Call 630-663-1298 – Ayre VX-5 Twenty
Fully balanced and discrete, the Ayre VX-5 Twenty is a zero-feedback amp featuring Equilock circuitry along with our Diamond output stage, which provides control and power for even the most challenging musical creations. The VX-5 Twenty offers the kind of unparalleled musical experience audiophiles can expect from with Ayre products. By adding our Diamond output stage, this amp delivers a punch so powerful it makes each note come alive. Make the Ayre VX-5 Twenty the centerpiece of your sound system.
The Ayre VX-5 Twenty features two balanced inputs along with another pair of single-end inputs. It also has balanced connections made through 3-pin XLR connectors. RCA connectors provide single-ended connections.
When it comes to an optimal location for your new Ayre VX-5 Twenty, consider a shelf or cabinet with an open back. The Ayre VX-5 Twenty generates a moderate level of heat while powered on, so it's advisable to allow a few inches of space above it.
Ayre's communication systems offer convenient control over your sound system. On the back panel of the VX-5 there are two "AyreLink" ports. Each port has an output and input as well as 4 contacts. The ports function identically and may be utilized interchangeably.
AyreLink connection points are manufactured with 2-line phone line cords that use modular connectors. They are generally available in various colors and lengths at most electronics retailers. To make the Ayrelink connections use the 2-line phone cords. These are identifiable by the 4 gold contacts upon each connector. Cords with a single-line that have only 2 gold contacts won't function with this application.
With the VX-5, the user can join the linked components in any order that's most convenient. In a "daisy chain" simply connect one component with another until all are connected.
Features of the Ayre VX-5 Twenty
-Ayre's one-of-a-kind Equilock circuitry and Diamond output stage.
–Power supply is analog and linear.
-High speed circuit board materials.
-No feedback, discrete circuitry is fully balanced.
-Custom audio-grade resistor components.
-Ayre conditioner powerline RFI filter and AyreLink communication systems.
Specifications
Power Output
175 watts per channel continuous into 8 ohms
350 watts per channel continuous into 4 ohms
Gain
26 dB
Input Impedance
1 MΩ unbalanced inputs
2 MΩ balanced inputs (1 MΩ per phase)
Frequency Response
DC – 250 kHz
Power Consumption
35 watts in low-current consumption mode
325 watts in operating mode, no signal
Dimensions
17.25″ W x 18.75″ D x 4.875″ H
(44cm x 48cm x 12cm)
Weight
52 pounds (24 kg)