Description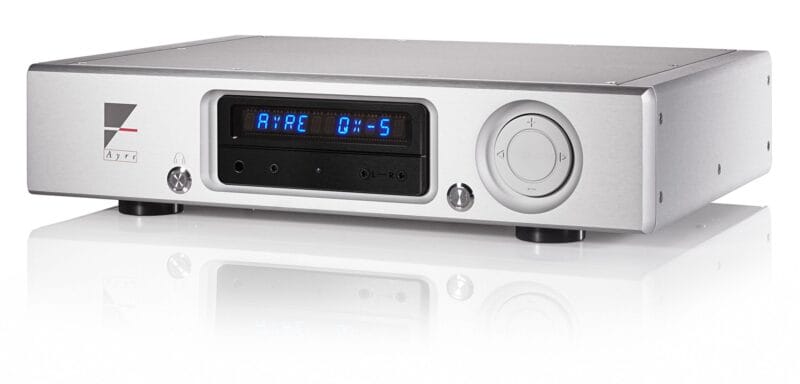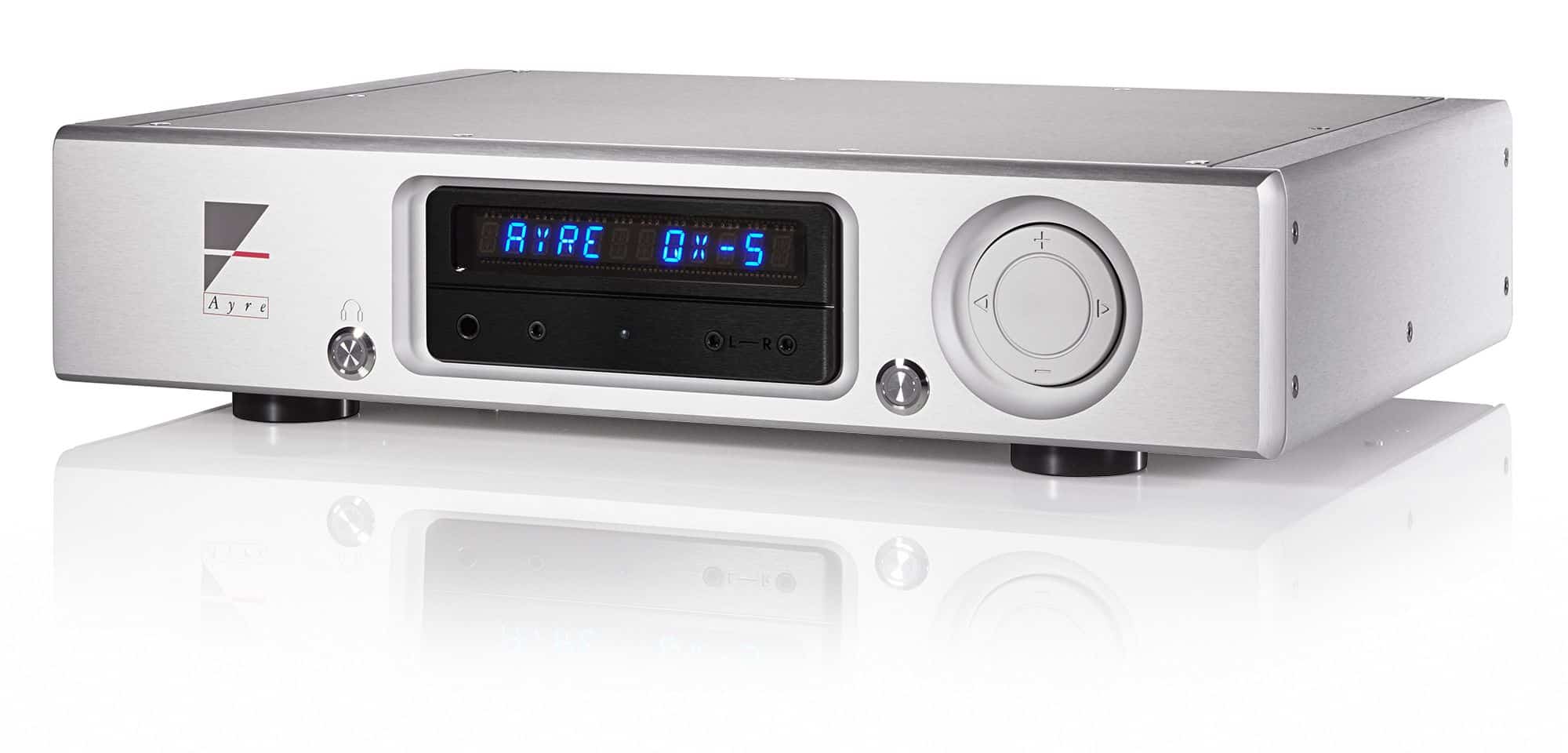 Holm Audio – 2050 West 75th Street, Woodridge, IL 60517 – Call 630-663-1298 – Ayre QX-5 Twenty
In a world with so much digital connection, you'll need a lot more than only a DAC (digital-to-analog converter) or a streamer. Audiophiles and gamers require a device that allows for effortless rendering of even high-resolution files along with the ability to enjoy their preferred music streaming services. The Ayre QX-5 Twenty delivers digital performance to a remarkable level.
This top quality equipment features the innovative ESS ES9038PRO DAC chip in addition to a quartz Morion crystal-based oscillating component that's jointly-developed with Ayre and doubly-rotated.
With the Ayre QX-5 Twenty, you can link your digital media with practically any digital inputs and music streaming services. The Ayre QX-5 Twenty streaming DAC blends convenience with amazing flexibility – which is not surprising when you consider a DAC that boasts ten digital inputs. And, with such versatility, the Ayre QX-5 Twenty improves how each of your digital sources performs.
Ayre QX-5 Twenty
When it comes to external DACs, sound quality is definitely the prime benefit. Bit rate, digital filters and sampling frequency are all important factors for attaining sound quality with digital to analog conversions. Computer audio can also benefit from an external DAC since the DACs already in computers are typically not the highest quality.
The Ayre QX-5 Twenty provides major advancements in the sound performance of Hi-Fi systems. Right from the first notes of your favorite music, the immediacy and intimacy of the audio experience becomes apparent. Combining remarkable resolution and natural, pure quality, the QX-5 Twenty simply delivers musicality with every listen.
To attain this level, Ayre uses the best materials and applies a dedication to the best workmanship in our industry. Right out of the box, you can count on the QX-5 Twenty for sheer audio enjoyment for a lifetime.
QX-5 Twenty Specifications
Audio Inputs
USB: 44.1, 48, 88.2, 96, 176.4, 192, 352.8, 384 kHz
PCM 16, 20, 24 bits
DSD64 and DSD128 (as DoP)
Optical/SPDIF/AESEBU: 44.1, 48, 88.2, 96, 176.4, 192 kHz
PCM 16, 20, 24 bits
DSD64 (as DoP)
Network: 44.1, 48, 88.2, 96, 176.4, 192 kHz
PCM 16, 20, 24 bits
DSD64 (as DoP)
Outputs
Line Output: 4.5 Vrms balanced, 2.25 Vrms single-ended
Headphone Output: 9.0 Vrms balanced, 4.5 Vrms single-ended
XLR Input Polarity
Pin 1 = Ground
Pin 2 = Non-inverting (Positive)
Pin 3 = Inverting (Negative)
Power Consumption
60 watts in operating mode
Dimensions
17.25″ W x 13.00″ D x 3.75″ H
(44cm x 33cm x 10cm)
Weight
16 pounds (7.25 kg)
QX-5 Twenty – Features
-Zero feedback and a discrete, fully-balanced circuitry.
-Ayre's asynchronous S/PDIF input.
-The ESS ES9038PRO digital-to-analog (DAC) chip.
-A crystal oscillator developed jointly by Ayre and Morion.
-Ayre's minimum phase digital filter.
-Single-pass 16x oversampling.
-Ayre's Diamond output stage and Equilock circuit.
-One hundred step digital volume controller.
-Linear analog power supply.
-High-speed circuit board material.
-10 digital inputs: Asychronous USB, Ethernet, Optical (3), AES/EBU (2), S/PDIF (3)
-Ayre conditioning power line RFI filter.
-AyreLink's communication systems.