Description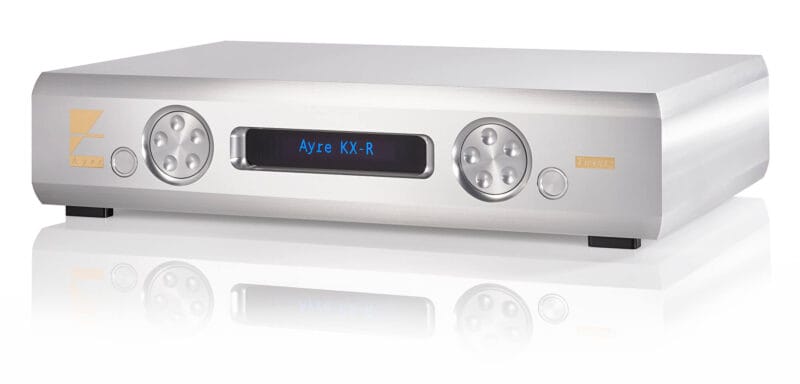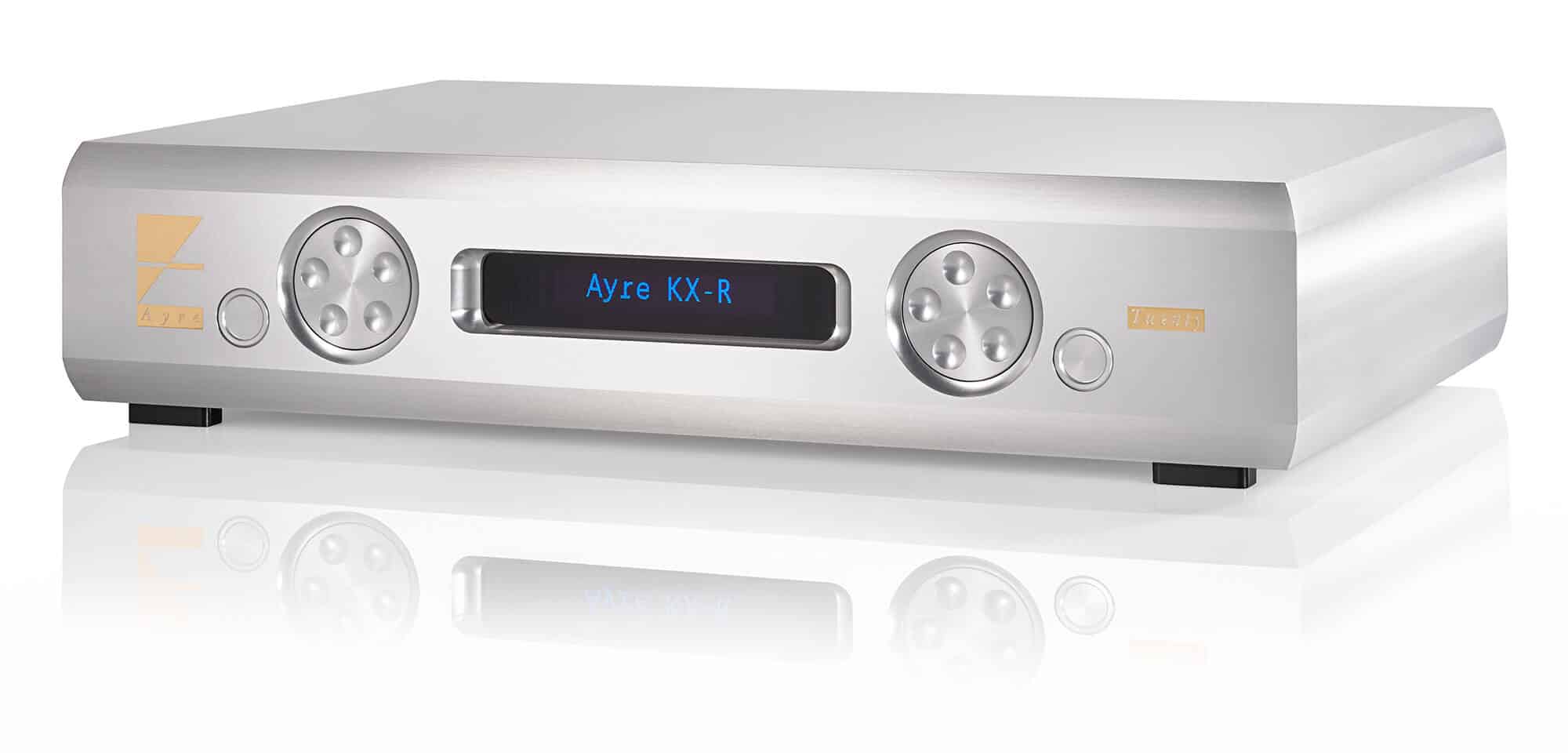 Holm Audio – 2050 West 75th Street, Woodridge, IL 60517 – Call 630-663-1298 – Ayre KX-R Twenty Preamplifier
The expert design team at Ayre has initiated multiple projects encompassing new technology ever since the 2008 unveiling of its Ayre KX-R Twenty Preamplifier. While advancing along this sonic journey, Ayre's collective base of sound system knowledge continues to grow significantly in all realms of audio circuitry designs. These leading innovations are implemented to the fullest extent in the company's redesign of its Ayre KX-R Twenty Preamplifier. These upgrades to the KX-R and the latest technologies it contains result in a preamplifier which is still as forward-thinking today as when it was initially brought to the marketplace with the industry's first VGT (Variable Gain Transconductance) volume controller.
The introduction of the AyreLock power supply utilizes a new form of discrete voltage regulating. It packs over double the capacitance of the early power supply, providing powerful layers of musical dynamics. Ayre's addition of the Diamond output stage gives an immediacy to the music that captivates the listener from the very first notes. The resolution of details and refinement you'll experience with the KX-R Twenty is the result of thorough listening tests that enable Ayre's team to select the best parts for each critical step along the audio circuitry.
Celebrate innovation and amazing sonic quality with Ayre KX-R Twenty Preamplifier!
A shelf or cabinet typically provides an ideal location for the placement of your Ayre KX-R Twenty Preamplifier. The receiver for the unit's infrared remote controller is behind its display lens, found upon the front panel. To attain maximum range, choose a straight line of sight from your usual listening position.
The Ayre KX-R Twenty Preamplifier features 4 pairs of inputs that are single-ended and another 4 pairs of balanced inputs. Single-ended connections are made with RCA connectors. For the balanced connections, there are 3-pin XLR connectors.
Features of the KX-R
-Variable Gain Transimpedance (VGT) volume circuit.
-Ayre's exclusive Diamond output circuit.
-AyreLock power supply.
-Zero-feedback fully-balanced discrete circuitry.
-Sixty step volume control, each of 1.0 dB.
-Equilock circuitry for active gain devices.
-Input ground switching for true source isolation.
-Eight inputs: four balanced, four single-ended.
-Two balanced outputs, two balanced tape outputs.
-Dimmable silent-mode fluorescent display.
-Ultra-high-speed circuit board material.
-Fly-by-wire control system.
-Solid aluminum monocoque chassis.
-Ayre Conditioner Power-Line RFI Filter.
-Programmable processor pass-through input.
-Full-function remote control operation.
Specifications
Input Impedance
2 Mohm balanced (1 Mohm per phase)
Output Impedance
300 ohm balanced (150 ohm per phase)
Frequency Response
DC – 250 kHz
Power Consumption
35 watts in standby or normal operation
65 watts with remote control active
Dimensions
17.25″ W x 11.5″ D x 3.75″ H
(43.8cm x 29.2cm x 9.5cm)
Weight
40 pounds 18 kg