Description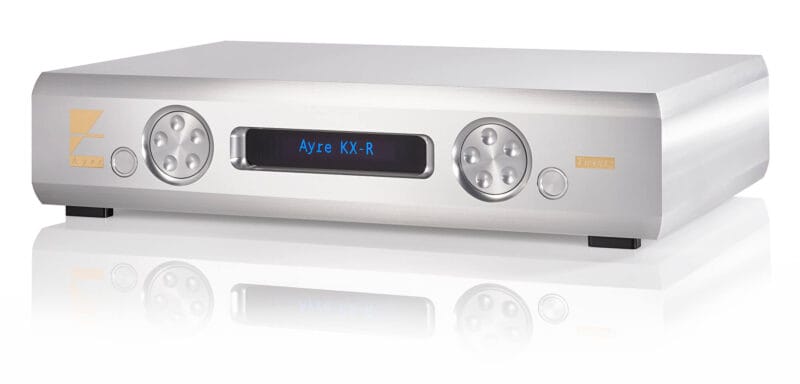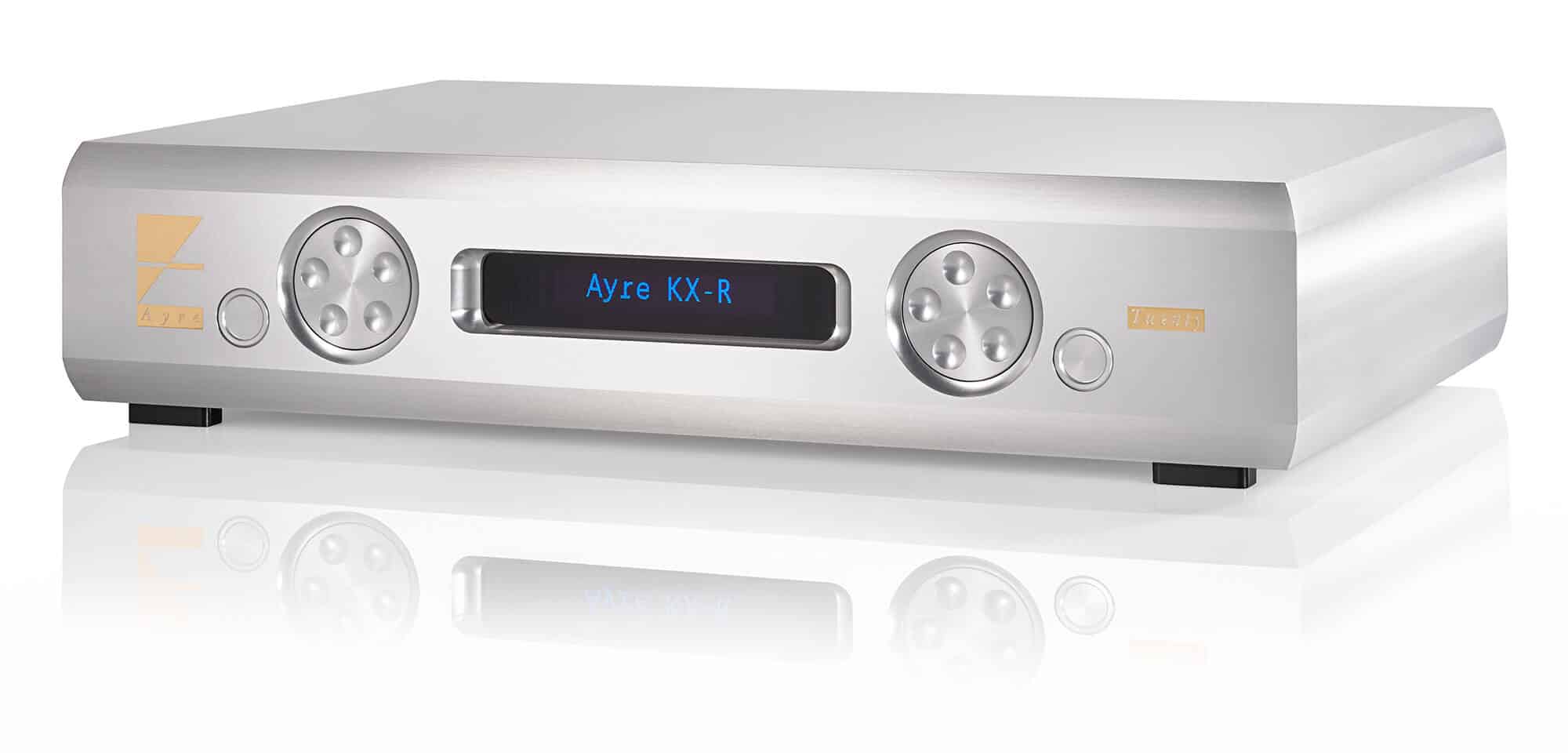 Holm Audio – 2050 West 75th Street, Woodridge, IL 60517 – Call 630-663-1298 – Ayre KX-R Preamp
The pre-amplifier is an essential component for practically any audio system. The Ayre KX-R Preamp serves up all of the versatility and dependable performance audiophiles expect from Ayre products.
Following in the famous footsteps of the Ayre KX-R Preamp, the KX-5 has no problem living up to the task. Ayre's Diamond output stage is the power supplying the dynamics. The KX-5's added finesse is the result of eliminating the conventional attenuating volume controls with our 46-position VGT (Variable Gain Transimpedance) amplification circuit.
The KX-5 Twenty features 6 programmable inputs along with our Equilock gain stage. The KX-5 draws the listener in with pure musicality and limitless depth of stage.
Why a Ayre KX-R Preampis Essential for Great Sound
As its name indicates, a pre-amplifier is where a sound signal makes its first stop. From the pre-amp, the signal travels through the amp and then to the speakers. The Ayre KX-R Preamp typically performs two key functions for home theatre systems. One is to handle the switching between line level sources and the other is boosting the audio signal before it goes to the amplifier. A weak signal becomes powerful enough for processing, which prevents extra noise and provides a clean output.
Generally, home theater enthusiasts like a separate setup with a pre-amp and amp. This configuration can supply full, rich sound while keeping distortion to a minimum. The independent power supply and a higher gain per component offer the clean sounds that audiophiles want.
For a sound system with a lot of sources such as a CD player, turntable or network audio player, a pre-amplifier is a critical component. The more sources you plan to connect, a pre-amplifier offers many benefits. It functions as a control center for audio players while providing correct signal routing, maximum performance and excellent sound quality.
Features of Ayre's KX-5 Twenty
-VGT (Variable Gain Transimpedance) volume circuit.
-Ayre's Diamond output stage.
-Equilock circuit.
-A 46-step volume controller – each at 1.5 dB.
-Analog linear power supply.
-Completely balanced discrete circuitry.
-Zero-feedback.
-High-speed circuit board materials.
-Input ground-switching capability for attaining true source isolation.
-Four balanced inputs and two single-ended inputs.
-Ayre conditioner powerline RFI filter and AyreLink communication system.
KX-5 Twenty Specifications
Maximum Input Level: 8V rms – unbalanced inputs, 16V rms – balanced inputs
Gain
Gain Variable to match the required output level of the system without the need for attenuation.
Input Impedance
1 MΩ unbalanced inputs
2 MΩ balanced inputs (1 MΩ per phase)
XLR Input Polarity
Pin 1 = Ground
Pin 2 = Non-inverting (Positive)
Pin 3 = Inverting (Negative)
Frequency Response
DC – 250 kHz
Power Consumption
40 watts in operating mode
60 watts in operating mode (volume control active)
Dimensions
17.25″ W x 13.25″ D x 3.75″ H
(44cm x 34cm x 10cm)
Weight
23 pounds (10.5 kg)
The Ayre KX-R Preamp is essential for determining the performance of a music system. It handles signals that are generally at a lower level than a power amplifier does. The pre-amp is typically set up between the program source – such as a turntable or CD player – and the power amp. The signal coming from the program source feeds to the Ayre KX-R Preamp, which amplifies it enough to make it useable for the power amp.
In addition, the pre-amplifier serves as a stereo system's control center. For extra convenience and greater versatility, many pre-amps feature controls for tone and balance as well as headphone jack.