Description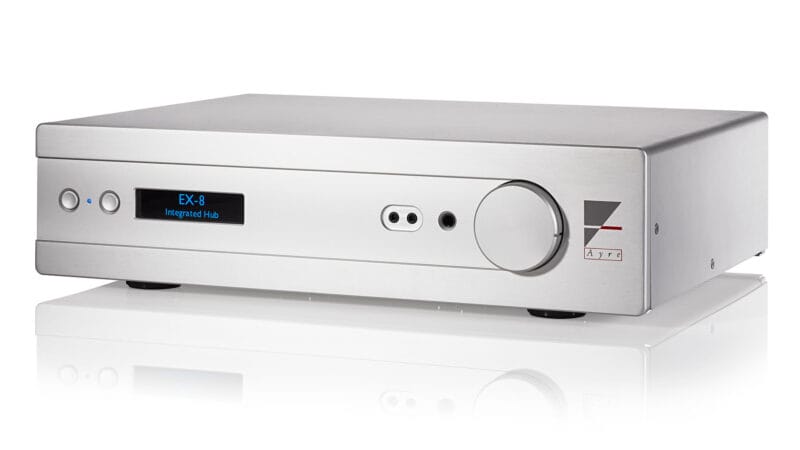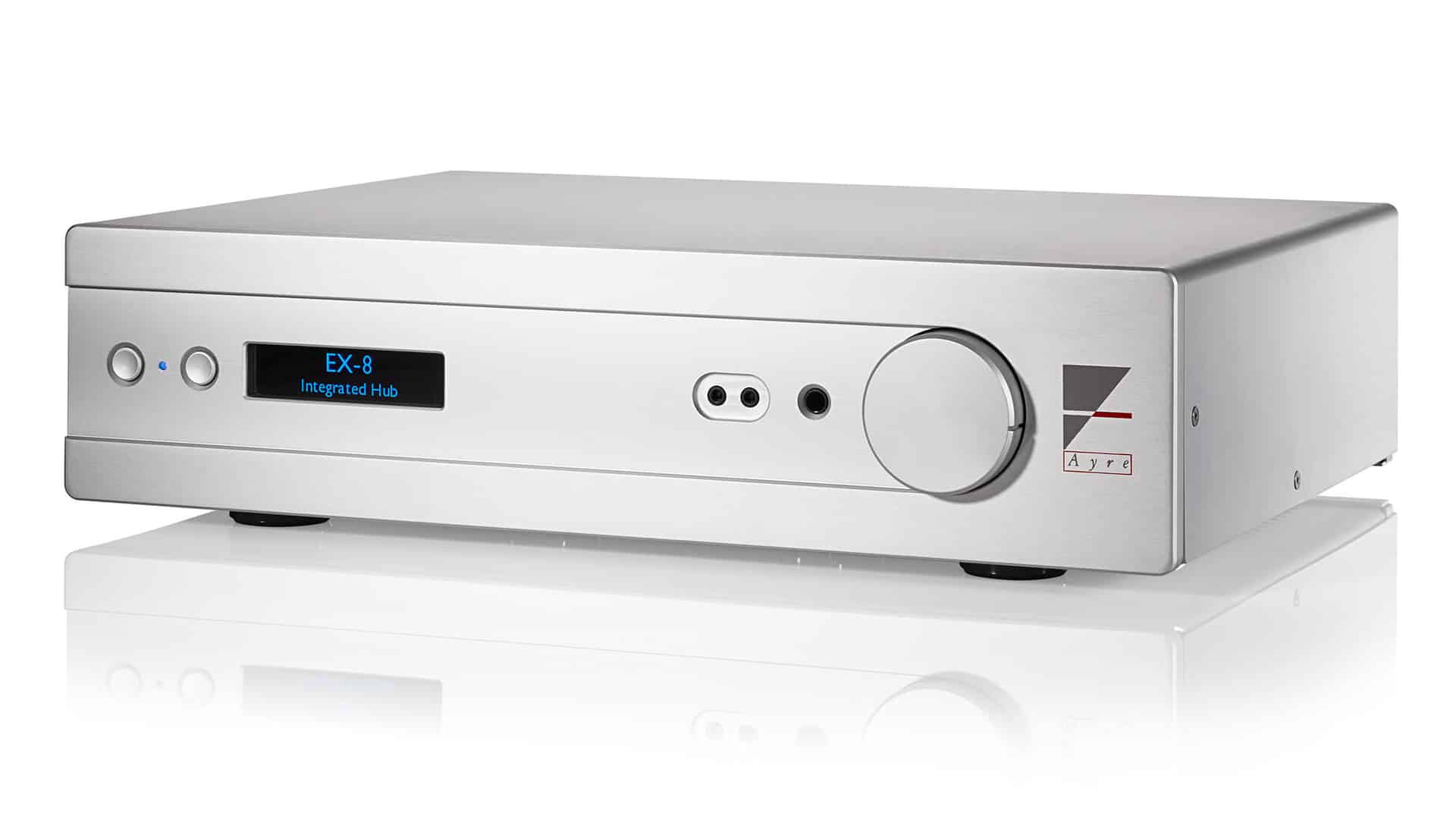 Holm Audio – 2050 West 75th Street, Woodridge, IL 60517 – Call 630-663-1298 – Ayre EX-8
Integrated Amplifiers – Ayre EX-8
Music fans tend to have their preferences when it comes to listening to their favorite tunes. Some listen with wireless speakers, for instance, while others choose ear buds or headphones. But for hearing music that's most true to how that favorite artist wants it to be, consider the sound quality of a two-channel Hi-Fi system.
On this post, we'll discuss one of the essential components of a Hi-Fi system: the integrated amplifier. It performs the job of not only the pre-amplifier, but the power amplifier too. Plus, it's all in conveniently in a single box. Integrated amps include:
-The connection to the source equipment.
-Input selection.
-Volume control.
-Amplifies the input signal.
Ayre EX-8
This compactness is just one of the reasons why the Ayre EX-8 is a great choice if you're setting up in limited space. (The main reason is, naturally, the excellent of the sound it produces!)
-The Ayre EX-8 integrated amp delivers the total package for leading-edge reproduction of music. Just add any digital or analog source and a set of headphones or speakers to enjoy a quality audio experience.
Made with Ayre's creativity and ear for fine quality, the Ayre EX-8 features provides a no-feedback, balanced
circuitry for optimal musicality.
-The Ayre EX-8can perform as your system's hub thanks to as many as 6 digital inputs and three inputs for analog. With installation of an Ethernet module, this integrated amp is pre-configured for streaming Spotify, Qobuz and is Roon Ready as well. The EX-8 integrates into practically any home sound system while built to be ready for future upgrades.
It's also easy to choose speakers for the EX-8. Its linear power supply and Double-Diamond output stage deliver 100 watts of reliable power. In addition, the EX-8 features Ayre's newest innovations in just a single chassis, providing the listener with an authentic audio experience.
Ayre's EX-8 – Specifications
Audio Inputs
USB: 44.1, 48, 88.2, 96, 176.4, 192, 352.8, 384 kHz
PCM 16, 20, 24 bits
DSD64 and DSD128 (as DoP)
Optical/SPDIF/AESEBU: 44.1, 48, 88.2, 96, 176.4, 192 kHz
PCM 16, 20, 24 bits
DSD64 (as DoP)
Network: 44.1, 48, 88.2, 96, 176.4, 192 kHz
PCM 16, 20, 24 bits
DSD64 (as DoP)
Analog: 1 Balanced XLR, 2 Single-ended RCA
Outputs
Speaker Output: 100 watts per channel continuous into 8 ohms
Line Output: 4.5 Vrms balanced, 2.25 Vrms single-ended
Headphone Output: 4.0 Vrms balanced, 2.0 Vrms single-ended
XLR Input Polarity
Pin 1 = Ground
Pin 2 = Non-inverting (Positive)
Pin 3 = Inverting (Negative)
Power Consumption
60 watts in operating mode
Dimensions
17.25″ W x 13.00″ D x 4.5″ H
(44cm x 33cm x 11.5cm)
Weight
24 pounds (11 kg)
Ayre's EX-8 – Features
-Full-balance, zero-feedback discrete circuitry.
-Ayre's Asynchronous S/PDIF input.
-ESS ES9038Q2M DAC chip
-Custom digital clock.
-Minimum phase digital filters
-Single-pass 16x oversampling.
-Double Diamond output stage.
-Equilock gain stage.
-Analog volume control.
-Linear analog power supply.
-High-speed circuit board material.
-Up to 6 digital inputs for: Asynchronous USB, Ethernet, AES/EBU, S/PDIF, Optical (2) AyreLink communication system.