Description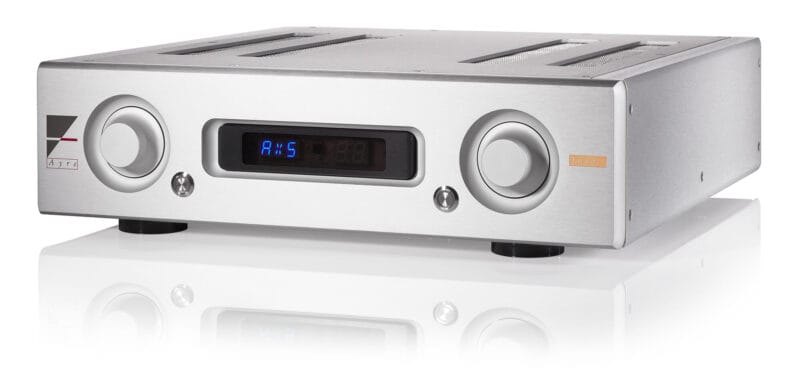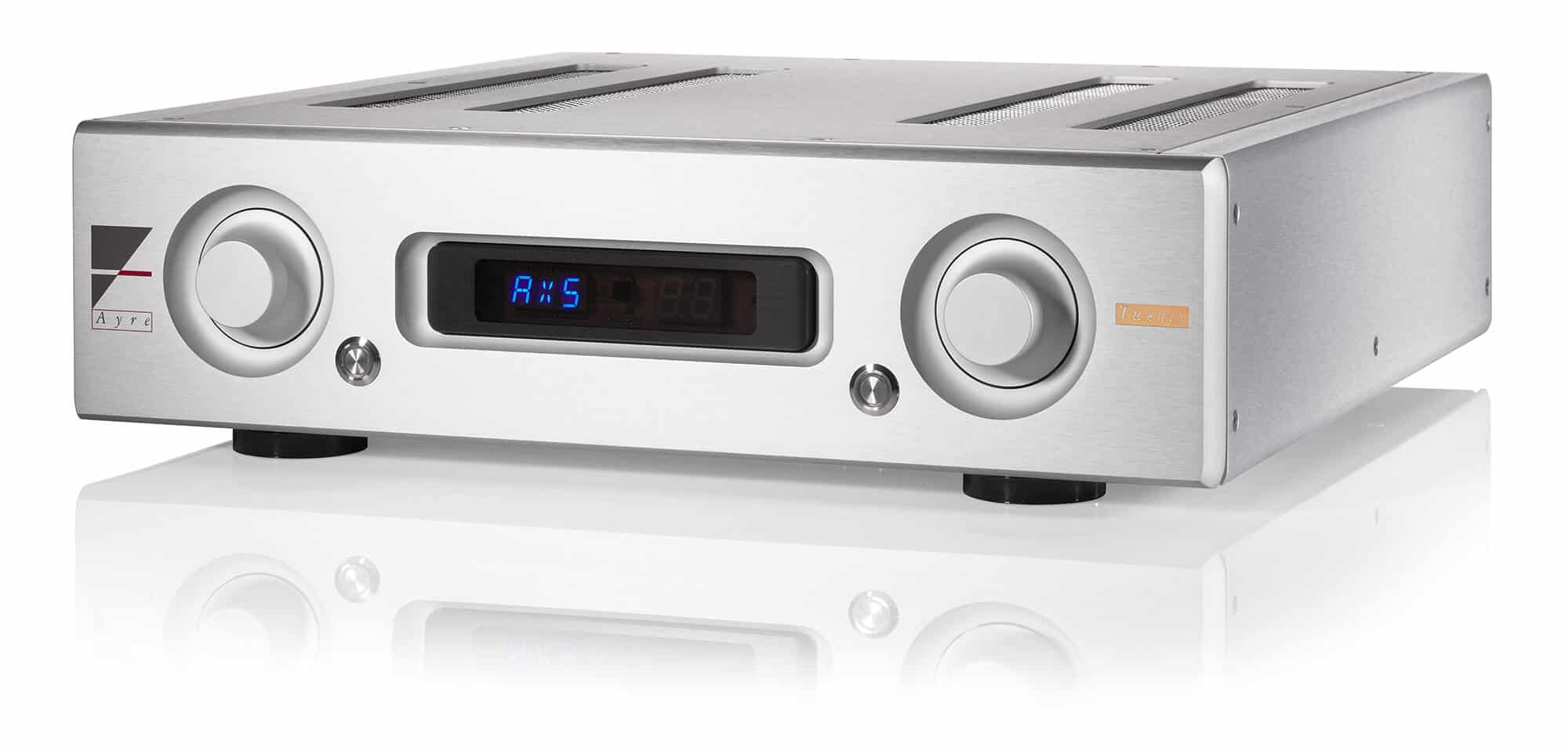 Holm Audio – 2050 West 75th Street, Woodridge, IL 60517 – Call 630-663-1298 – Ayre AX-5 Twenty
The Ayre AX-5 Twenty features Ayre's Double Diamond output stage and our EquiLock circuitry. For gain control, the Ayre AX-5 Twenty offers a Shallco contact switch that's solid-silver. This balanced, fully-discrete and zero-feedback integrated amp offers a comprehensive solution for the contemporary sound system.
The secret to perfection with the Ayre AX-5 Twenty is the incorporation of Ayre's KX-R pre-amp's Variable Gain Technologies with the power amp section. Adding the ultra-transparent Field Effect Transistor input selector switch finalizes the transition of a standard power amp into a convenient single-box solution that serves as the core of your high performing music system.
Variable Gain Transconductance circuitry grants the ability to control volume by creating a specific level of input section gain. (Rather than attenuating maximum gain.)
In keeping with Ayre's practice of upgrading instead of obsolescence, our 5 series equipment receives upgrades periodically. These reflect significant improvements in technology we discover through ongoing research and innovative development. All products in the 5 series are made to provide a lifetime of high quality and dependable performance.
Ayre AX-5 Twenty Integrated Amplifier – A Few Basics
An integrated amplifier is among the most critical components in a quality sound system. The playback process requires separate system components. These can include source components, which can range from a tuner, cassette player or CD player to a streaming service.
These wire to the system's preamplifier. (Also known as a control amp or preamp.) This key component enables users to select the playback source device. It also supplies phono equalization, balance, tone controls and, naturally, volume controller circuitry.
The preamp's output routes to another component, which is the power amplifier. The power amp raises audio to an adequate level to send it over wires to the speakers. The outcome is a pleasing audio experience.
Audiophiles enjoy this form of separate configurations because it's easy and cost-effective to upgrade.
Features of the Ayre AX-5 Twenty
-46 step volume controls. Each at 1.5 dB.
-VGT (Variable Gain Transimpedance) volume circuitry.
-Ayre's Equilock circuitry and Diamond output stage.
-Analog, linear power supply.
-High-speed circuitry board material.
-Customized audio grade resistor components.
-Ayre conditioner powerline radio interference filter.
-AyreLink communications system.
AX-5 Twenty Specifications
Power Output
125 watts per channel continuous into 8 ohms
250 watts per channel continuous into 4 ohms
Gain
26 dB
Input Impedance
1 MΩ unbalanced inputs
2 MΩ balanced inputs (1 MΩ per phase)
Frequency Response
DC – 250 kHz
Power Consumption
48 watts in low-current consumption mode
230 watts in operating mode, no signal
Dimensions
17.25″ W x 18.75″ D x 4.875″ H
(44cm x 48cm x 12cm)
Weight
48 pounds (22 kg)